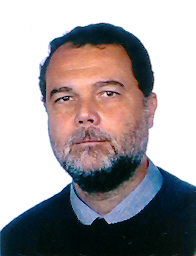 Balázs Martos

Balazs Martos graduated with MSc in Electrical Engineering at the Budapest Technical University in 1977. He obtained working experience in hardware development, computer networking and information technology.
As a young engineer at the Computer and Automation Research Institute, Hungarian Academy of Sciences (MTA SZTAKI), he headed a research team that developed and implemented computer communication controllers based on multi-microprocessor system.
Subsequently he was appointed Head of the Computer Networks and Services Division and in this capacity has managed several development projects that in the framework of the National Information Infrastructure Development Programme (NIIF) contributed to the deployment of Hungarnet, a country-wide computer network and application infrastructure for the Hungarian academic community (research, education, public services). He has also supervised the activities of the departments responsible for developing this infrastructure further and maintaining it. He was active in the EUROCAIRN, an Eureka project, forerunner of TEN-34. As chief technical officer he has been heavily involved in deploying HBONE, the Hungarian Internet research network.
As one of the pioneers of the introduction of internet technology in Hungary, he assumed responsibility for the .hu Internet TLD as its Administrative Manager. Ha was member of the World Wide Web Consortium (W3C) Advisory Committee. He organized the set up of the Budapest Internet Exchange (BIX) the nonprofit peering point for Hungarian ISPs and the set up of the Hungarian Computer Emergency Response Team (CERT).
He has been elected President of the Council of Hungarian Internet Providersand the Hungarian National Host Association, a Director of the Hungarian ISOC Chapter, Executive Board member of Hungarnet and the Information Technology Forum. He was CEO of the Nonprofit Ltd company of the Hungarian Internet Providers and in this position he managed the .hu, BIX and CERT services for the Hungarian Internet community until his retirement in 2015.
Balazs Martos has been member of several professional bodies and organizations: